Log In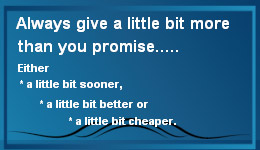 New Kvaser white paper discusses ways to maximise CAN's efficiency in next generation vehicles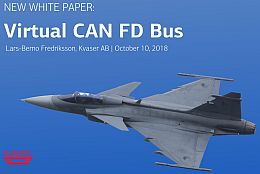 By using a Virtual CAN Bus, we separate the control task from other tasks. The distributed embedded control system can be developed using standard CAN Controllers and transceivers in a traditional way with well proven tools.

Other tasks such as encryption, transmitter authentication, re-flashing, etc. can be developed by experts in these fields and carried out by using other protocols. With modern technology, the different tasks can run in parallel and simultaneously communicate on the same physical layer.

It is a great advantage to separate the control problems from other problems. The control problem can be solved once and for all by the control experts and other problems by experts in their respective technology fields.
Credit Cards Accepted
Kvaser PCIEcan 4xHS

EAN: 73-30130-00683-6

Kvaser PCIEcan 4xHS is a highly integrated, high speed CAN network card that adds four high speed controller area network (CAN) channels to any standard computer board with PCI Express capability. Offering silent mode, error frame detection and an on-board buffer, this small form factor add-on board fits many embedded data acquisition systems and is CAN-FD ready.
Major Features
CAN FD ready.

Quick and easy plug-and-play installation.

Supports High Speed CAN (ISO 11898-2).

Supports both 11-bit (CAN 2.0A) and 29-bit (CAN 2.0B active) identifiers.

Low profile card (86 x 69 mm) allows ultra-compact systems.

Implements Kvaser's CAN IP in an FPGA, resulting in high max message rate.

Four CAN Hi-Speed channels in a single 26-pin HD D-SUB CAN connector. The HD26 splitter connects to the CAN bus via four 9-pin DSUB connectors.

Four yellow LEDs that indicate when a CAN message was received or sent.

Fully compatible with J1939, CANopen, NMEA 2000 and DeviceNet.

Supports silent mode for analysis tools – listens to the bus without interfering.

Detection and generation of error frames and remote frames.

Designed for standard and industrial computers.

Galvanically isolated CAN bus drivers.

Wide operating temperature of 0°C to 85°C.

Supports the Kvaser Linx.

Includes the 4 Channel breakout Octopus Cable.
Tech Specs
MESSAGES PER SECOND RECEIVE

20000 mps

MESSAGES PER SECOND SENDING

20000 mps

WEIGHT

100 g

LENGTH

90 mm

HEIGHT

20 mm

CHANNELS

4

CERTIFICATES

RoHS

INTERFACES

PCI Express

CATEGORIES

CAN, Interfaces, PC Interfaces

OS

Win Vista, Win 8, Win 7, Win XP

CONNECTORS

DSUB 9

GALVANIC ISOLATION

Yes

ERROR FRAME GENERATION

Yes

ERROR COUNTERS READING

No

SILENT MODE

Yes

MATERIAL

-

SOUND

NO
Images