Log In
New Kvaser white paper discusses ways to maximise CAN's efficiency in next generation vehicles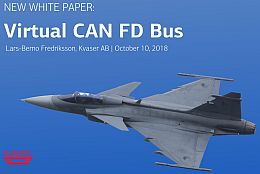 By using a Virtual CAN Bus, we separate the control task from other tasks. The distributed embedded control system can be developed using standard CAN Controllers and transceivers in a traditional way with well proven tools.

Other tasks such as encryption, transmitter authentication, re-flashing, etc. can be developed by experts in these fields and carried out by using other protocols. With modern technology, the different tasks can run in parallel and simultaneously communicate on the same physical layer.

It is a great advantage to separate the control problems from other problems. The control problem can be solved once and for all by the control experts and other problems by experts in their respective technology fields.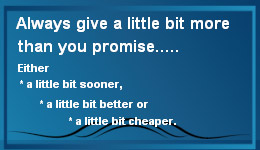 Credit Cards Accepted
Kvaser Mini PCI Express HS v2

EAN: 73-30130-01038-3

The Kvaser Mini PCI Express HS v2 is a small (30 x 51mm), yet advanced, real time CAN interface that adds one high speed CAN or CAN FD channel to any standard computer with mini PCI Express capability. PC communication is over the PCI Express system bus, making for extremely low latency with a time stamp accuracy of 1 µs.
Major Features
Fully compliant to the PCIe bus specification 1.2, Type F2 form factor (Full-Mini with bottom-side keep outs).

High-speed CAN connection (compliant with ISO 11898-2), supporting a bit rate from 50 to 1000

kbit/s for Classical CAN and up to 8Mbit/s for CAN FD.

High transmission rate of up to 20000 messages/s.

Time stamp accuracy of 1 µs.

Galvanic isolation.

Suitable for industrial environments.

Low profile mini PCI Express-compliant 4-pin Molex connector provides CAN channel access.

Includes Molex to DSUB9 cable adapter.

Complies with EN 61000-6-2:2005, specifying EMC immunity for industrial environments.

Operates over the industrial temperature range of -40 to 85°C.

Kvaser's free of charge CANLIB SDK can be used to develop software for the Mini PCI Express HS

board. Windows DLL library and examples included.

Supports Windows Vista or later.

Linux drivers and a dedicated SDK are available as a separate download.

Extended operating temperature range from -40 to 85 °C.

Note: Kvaser's already-existing Kvaser Mini PCI Express HS and Kvaser Mini PCI Express 2xHS products will remain available for sale. The primary difference is that these previous versions utilize the USB system bus for communication with the PC.
Tech Specs
BITRATE

50-8000 kbps

TEMP RANGE

-40 - 85 °C

MESSAGES PER SECOND RECEIVE

20000 mps

MESSAGES PER SECOND SENDING

20000 mps

WEIGHT

5g

LENGTH

51 mm

HEIGHT

5 mm

CHANNELS

1

CERTIFICATES

CE, RoHS


INTERFACES

Mini PCI Express

OS

Win 7, Win Vista, Win 10, Win 8

TIMESTAMP R (µ)

1 µs

GALVANIC ISOLATION

Yes

ERROR FRAME GENERATION

Yes

ERROR COUNTERS READING

No

SILENT MODE

Yes

MATERIAL

-

SOUND

No

CURRENT CONSUMPTION

Typically 700 mW idle plus max 150 mW per channel, i.e. max 850 mW for a
single channel interface. Only uses 3.3 V.

CONNECTORS

DSUB 9