Log In
New Kvaser white paper discusses ways to maximise CAN's efficiency in next generation vehicles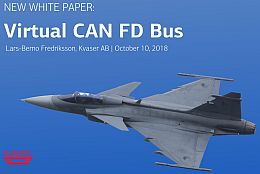 By using a Virtual CAN Bus, we separate the control task from other tasks. The distributed embedded control system can be developed using standard CAN Controllers and transceivers in a traditional way with well proven tools.

Other tasks such as encryption, transmitter authentication, re-flashing, etc. can be developed by experts in these fields and carried out by using other protocols. With modern technology, the different tasks can run in parallel and simultaneously communicate on the same physical layer.

It is a great advantage to separate the control problems from other problems. The control problem can be solved once and for all by the control experts and other problems by experts in their respective technology fields.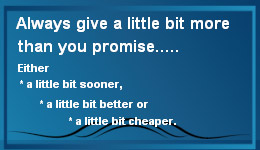 Credit Cards Accepted
Kvaser Leaf Pro HS v2 OBDII

EAN

73-30130-00849-6

Kvaser Leaf Pro HS v2 OBDII is an evolution of the Leaf family that bring programmability to user's fingertips, as well as CAN with Flexible Data-Rate (CAN FD). Kvaser's Pro versions boast a high transmit capability that meets the needs of CAN FD frames. It also supports customisation using Kvaser's t programming language. For example, users can run a t program to speed up file transfer protocols or to emulate ECUs and other devices by generating traffic and handling protocols. This model has a 16-pin OBDII connector, but a version with a standard 9-pin DSUB is also available. Please see Kvaser Leaf Pro HS v2 for details.
Major Features
• Supports CAN FD.
• Quick and easy plug-and-play installation.
• Supports both 11-bit (CAN 2.0A) and 29-bit (CAN 2.0B active) identifiers.
• Power is taken from the USB bus.
• Galvanic isolation.
• High-speed CAN connection (compliant with ISO 11898-2), up to 1 Mbit/s.
• Fully compatible with J1939, CANopen, NMEA 2000 and DeviceNet.
• Kvaser MagiSync provides automatic time synchronization between several PC-to-bus interfaces connected to the same PC.
• Programming functionality to support interface mode e.g. Optimize protocol handling, pre-filter CAN messages directly on the interface, or simulate missing hardware.
• Simultaneous operation of multiple devices.
Tech Specs
BITRATE

40-1000 kbps

TEMP RANGE

-40 - 85 °C

MESSAGES PER SECOND RECEIVE

20000 mps

MESSAGES PER SECOND SENDING

20000 mps

WEIGHT

120 g

LENGTH

165 mm

HEIGHT

17 mm

CHANNELS

1

CERTIFICATES

RoHS

INTERFACES

USB

CATEGORIES

CAN, Interfaces, PC Interfaces

OS

Win Vista, Win 8, Win 7, Win XP

GALVANIC ISOLATION

Yes

ERROR FRAME GENERATION

Yes

ERROR COUNTERS READING

Yes

SILENT MODE

Yes

MATERIAL

-

SOUND

No

CURRENT CONSUMPTION

max 195mA