Log In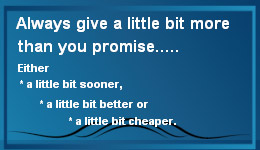 Credit Cards Accepted
Kvaser Leaf Light R V2

EAN

73-30130-00921-9

The Kvaser Leaf Light R v2 is the rugged version of Kvaser's popular Leaf Light v2 interface. This is a single channel CAN bus interface with a lightweight yet highly durable, IP65-rated housing that assures reliable protection against water and dust ingress. Vibration, shock and drop proof, this interface belongs to Kvaser's Rugged range and operates over a temperature range of -40 to 70°C.

With a standard USB2.0 connection and a high-speed CAN channel in a 9-pin D-SUB CAN connector, the Kvaser Leaf Light R v2 handles transmission and reception of standard and extended CAN messages, with a time stamp precision of 100 microseconds. Features include error frame detection and LED indicators for power and CAN channel status.
Major Features
USB CAN interface.

IP65 rated lightweight aluminum housing, sealed with polyurethane coating.

Capable of sending up to 8000 messages per second, time-stamped with 100 microsecond accuracy.

Quick and easy plug-and-play installation.

Supports High Speed CAN (ISO 11898-2) up to 1Mbit/s.

Supports both 11-bit (CAN 2.0A) and 29-bit (CAN 2.0B active) identifiers.

Power is taken from the USB bus.

Detection of error frames.

LED lights alert user to device status.

100% compatible with applications written for other Kvaser CAN hardware

with Kvaser CANlib.

Fully compatible with J1939, CANopen, NMEA 2000R and DeviceNet.

Operating temperature range from -40 to 70°C.
Tech Specs
BITRATE

50-1000 kbps

TEMP RANGE

-40 - 70 °C

MESSAGES PER SECOND RECEIVE

8000 mps

MESSAGES PER SECOND SENDING

8000 mps

WEIGHT

148 g

LENGTH

200 mm

HEIGHT

30 mm

CHANNELS

1

CERTIFICATES

CE, RoHS

INTERFACES

USB

CATEGORIES

Interfaces, PC Interfaces

OS

Win 7, Win Vista, Win 10, Win 8

CONNECTORS

DSUB 9

BUFFERS

On Board Buffer

GALVANIC ISOLATION

Yes

ERROR FRAME GENERATION

No

ERROR COUNTERS READING

No

SILENT MODE

No

MATERIAL

Aluminium

SOUND

No

TIMESTAMP R (µ)

100 µs
Downloads
FIRMWARE

Firmware update for Kvaser Leaf (all types), Kvaser Memorator Professional, Kvaser Memorator SemiPro, Kvaser Memorator Light, Kvaser USBcan Professional, and Kvaser BlackBird.

Version


V4.17.849

DRIVER

Kvaser DIADEM driver

This free driver for National Instrument's DIAdem supports all CAN hardware from Kvaser.

Version




V4.1.0

Kvaser Drivers for Windows

Windows drivers for all our CAN hardware.
Please check release notes for information on which Windows versions are supported.
It also contain a driver for the virtual CAN bus.

Version




V5.28.846

Kvaser LINUX Driver and SDK

Linux driver and SDK for most Kvaser devices.

Version
V5.28.846

DEVELOPMENT & TOOLS

Kvaser CANlib SDK

Software development kit - everything you need to develop software for the Kvaser CAN and LIN interfaces. Link libraries, header files, sample programs, Microsoft Visual Basic and Borland Delphi components, documentation, and more. Note: you need to download and install the appropriate device drivers separately.

Version
V5.28.846

Kvaser LabView VI Library for CAN

Library for National Instrument's LabView version for all Kvaser CAN hardware.

Version
V6.1.0

DOCUMENTATION

Kvaser Leaf Installation Guide

Kvaser Leaf Installation Guide

Version
V4.1.0

Kvaser Leaf User Guide

Kvaser Leaf User Guide

Version
V3.1.190512
Media
Order your Leaf Light R V2 Today!