Log In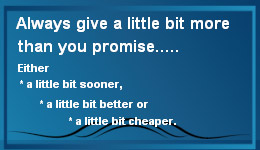 Credit Cards Accepted
Wireless Production and Warehouse Facility Monitoring Solutions

Paragon Robotics wireless sensors and controls to improve facility/ process energy efficiency and maintain controlled storage environments for raw materials and production goods.
Paragon Robotics Data Logging Systems can monitor your warehouse storage and production processes with battery operated wireless sensors compatible with existing network systems. Our systems provide real time and logged sensor data to ensure that your processes continue running efficiently and your products are produced with consistency in a controlled environment.

Easily add wireless sensors for temperature and humidity, gas monitoring instrumentation – O2, CO, CO2, gas/water/liquid flow meters with pulse outputs, level monitors and air pressure sensors to your monitoring system. Control energy costs by monitoring your HVAC system performance and facilities environment with our wireless temperature and humidity sensors. Monitor filtration systems with our wireless differential pressure sensors or flowmeters to optimize system performance to energy usage.

Monitor current (amps) and voltage on main and sub power lines throughout a facility to evaluate power usage overall or by particular systems and machines. Utilizing our external current clamp sensors (Model CT Series) coupled with a Model SC18, 4 channel wireless sensor, energy use and efficiency can be logged and monitored over time on any AC power circuit. Convert current usage directly to power (Watts) via adding a voltage measurement or inputting constant in our software.

Expand capabilities of existing Bacnet and Modbus building networks by integrating any of Paragon Robotic's wireless sensors with one of our SuperGateways. Paragon's Supergateways are equipped with a full ARM-based Linux platform for powerful scripting capabilities to communicate with BACnet and Modbus protocols. Feed Paragon Robotics sensor data directly into BACnet and Modbus software dashboards and network systems.
---
HVAC System Wireless Sensors

Track all HVAC system performance data and keep your system operating at their peak performance and energy efficiency. Use logged historic data to eliminate inefficiencies such as poor airflow, filtration systems performance and heating/cooling element issues.

Paragon's wireless sensors can be installed throughout the production facility and in duct work to monitor temperature, humidity and CO2 to improve employee comfort systems and insure peak perfomance of HVAC operation. Duct work temperature sensors, air flowmeters and differential pressure sensors can track filter performance and heating/ cooling element deficiencies before they become critical. Add sensor alarm notifications for filter replacement or cleaning to keep systems optimized.
---
Wireless Sensors for Warehouse and Material Solutions

Protect your investments in finished products, unfinished materials, process chemicals, build parts and components. Eliminate costly waste and product quality issues with a controlled and monitored warehouse and storage area. Our sensors can monitor temperature, humidity, light and gases (CO2 or any other gas analyzer/ instrument measurement output) to insure a controlled and monitored environment.

Paragon Robotics temperature, light and humidity wireless sensors monitor food storage facilities and refrigeration systems to ensure product quality, consistency and eliminate costly waste due to spoilage. Our In-Situ temperature sensors (thermocouples, RTD's or thermistors) and systems are also used in refrigeration/ freezer cooling systems, oven and furnace applications. Monitor refrigerator or furnace systems temperature/ humidity for efficient operation and insure product quality.

Monitor Ambient Conditions in Storage or Zoned Areas

Use Paragon Robotics ambient temperature and humidity wireless sensors to maintain the optimal environment for storing dry foods, raw materials and process chemicals. Eliminate costly waste and product quality issues with a monitored storage area. Monitor storage areas for packaging, paper and shipping materials to prevent supply loss due to water, temperature humidity or extreme light exposure.

Immediate Text and Email Alarm Notifications When Systems Fail

Using HaloCloud service, our system provides individual sensor alarm capabilities and notification to multiple email addresses and/or text messages via SMS for monitoring critical conditions and ability to immediately address any system failures. Eliminate costly product waste and spoilage with immediate notification of system failures. HaloCloud also features remote access to warehouse system data, sensor measurements and configuration from anywhere.
---
Ease of Wireless Installation

Remote Sensor




Management & Measurement

Real Time and Data Recording Software compatible with any smart device

Paragon Robotic's battery operated and extended wireless range sensors can be placed anywhere throughout a facility. With the low power sensors, there is no need for AC power or any additional wiring - just place and turn on the sensor! The sensors operate on two standard AAA batteries that will last 5-7 years under normal operation and are easily replaced in the field.

Our system gateway which provides data storage and manages the 900 MHz wireless communication with the sensors are automatically configured when attached to your network infrastructure or directly to a PC/ Laptop. A single gateway provides coverage for a 30,000 Sqft facility (200-250ft range in all directions). Add additional Gateways to increase coverage area or manage mulitple buildings in a single system. Gateways are available with a wired Ethernet or optional WIFI connection for flexible location and installation into existing building networks.

Remote access to system data, sensor measurements and alarm configurations from anywhere with our cloud service. View real time and logged sensor data from smartphone and tablets.

Our HaloCloud cloud service also provides individual sensor alarm capabilities and notification to multiple email addresses and/or text messages via SMS for monitoring critical conditions.

For a completely local system/ setup or if internet access is not available, all of our software is embedded on each system gateway. Simply access the software locally on the connected IP gateway and run our embedded software with all of the online versions features for a standalone system.

Paragon Robotics SetupDevices and DataRecorder software are included at no charge with our wireless data logging and acquisition systems. Our software provides both local or cloud based access to your system data and sensors on PCs and all mobile devices – tablets, smart phones and laptops. Chart, log and monitor all individual sensor data or perform a quick check of real time sensor measurements with our multiview display.

With HTML5 programming, our Software and Apps are compatible with all browsers and devices - PCs, Laptops, Smartphones and Tablets. Data Recording and configuration screens convienently automatically resize to device display for best viewing results.